Vikings – Wolves of Midgard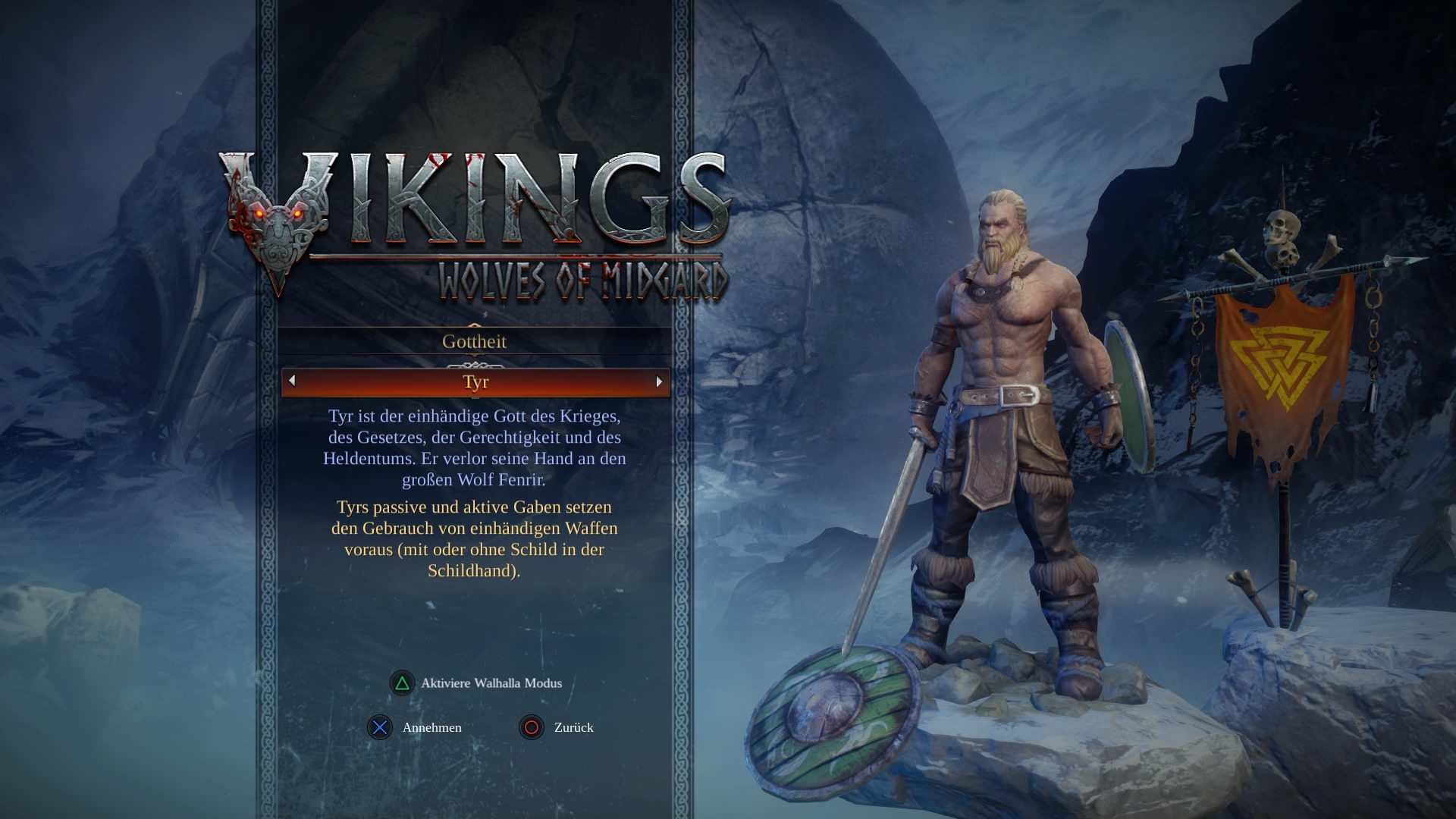 Ihr mögt Spiele wie Diablo 3? Euch macht nichts mehr Spaß, als euch in einem Action-RPG durch Gegnermassen zu schnetzeln? Dann wartet in Kürze ein neues Spiel auf euch, denn "Vikings: Wolves of Midgard" könnte genau das richtige für euch sein. Wir haben uns die Previewversion des Spiels einmal genauer angeschaut und die ersten nordischen Bosse ins Jenseits geschickt.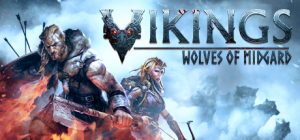 Vikings: Wolves of Midgard beginnt recht karg, denn es bietet keine echte Klassenauswahl. Stattdessen könnt ihr euch entscheiden, ob ihr lieber als Krieger oder als Schildmaid in die Schlacht zieht. Diese beiden Charaktere unterscheiden sich erst einmal nur vom Geschlecht her, beide können alle Waffenklassen führen, die euch das Spiel später bietet. Im nächsten Schritt könnt ihr das Aussehen eures Charakters anpassen, jedoch stehen auch hier aktuell nur recht wenige Optionen zur Wahl.
Da es keine Klassen gibt, stellt sich recht schnell die Frage, wie und ob ihr euch überhaupt spezialisieren könnt und dürft. Das dürft ihr, denn ihr werdet euch recht bald für eine Gottheit entscheiden, der ihr dient. Dadurch entscheidet ihr euch auch direkt für die Waffenart, die ihr bevorzugt im Kampf führen möchtet. Spielt ihr lieber ganz klassisch mit Schild und Schwert? Soll es ein Zweihänder sein? Oder wollt ihr eure Feinde aus der Ferne mit einem Bogen erlegen? Diese und weitere Optionen wie zum Beispiel der Stab stehen euch bei den Waffen zur Wahl.
Entsprechend lernt ihr Fähigkeiten aus dem jeweiligen Fertigkeitenbaum. Euch steht jedoch jederzeit offen, die Waffenart zu wechseln. Dann allerdings müsst ihr damit leben, dass ihr dort keine Fertigkeiten beherrscht, da ihr diese bisher nur für eine andere Waffengattung erlernt habt. Bevor ihr also keine Punkte in eine andere Waffenart investiert, erlernt ihr dort auch keine Skills. Diese Besonderheit des Spiels gibt euch jedoch einige Freiheiten, die ihr in Spielen mit festen Charakterklassen nicht erhaltet. In Vikings: Wolves of Midgard ist es nämlich kein Problem, mehrere Waffenarten zu erlernen.
So könnt ihr zum Beispiel den Großteil eurer Punkte in Schild und Schwert investieren, einige Punkte aber auch in den Bogen stecken, um immer wieder mal die Waffe zu wechseln und Feine auch aus der Entfernung zu bekämpfen, statt mit dem Schwert in der Hand zu ihnen zu laufen. Gerade gegen andere Fernkämpfer werdet ihr eine solche Mischung schnell zu schätzen lernen.
Was bietet euch Vikings – Wolves of Midgard
Vikings: Wolves of Midgard bietet euch keine offene Spielwelt, sondern besteht aus in sich abgeschlossenen Missionen. Ihr erhaltet klare Ziele, die es zu erledigen gilt. Weiterhin werden Nebenziele genannt, die ihr erfüllen könnt, jedoch nicht müsst. Dann verzichtet ihr aber auf Belohnungen, die für das Abschließen solcher Nebenaufgaben winken. Während ihr euch durch kleine und größere Gegnermengen kämpft, stellt ihr sehr schnell einen Unterschied zu z.B. Diablo 3 fest. Zwar lassen eure Gegner hin und wieder Gegenstände fallen, deren Menge ist jedoch sehr überschaubar. Stattdessen sammelt ihr Rohstoffe, die ihr in das Dorf investiert, aus dem ihr gleich zu Spielbeginn einige Monster vertreibt.
Im Dorf gibt es diverse Händler, bei denen ihr Waffen und Rüstungen erwerben könnt. Die Händler können jedoch nur dann immer bessere Gegenstände herstellen, wenn ihr ihre Läden aufwertet. Dazu benötigt ihr Holz und anderes Material, das ihr auf euren Schlachtzügen erbeutet. Während ihr Missionen erfüllt, könnt ihr immer wieder Umgebungsobjekte zerstören und so zum Beispiel durch das Fällen von Bäumen an Holz gelangen. Das Sammeln von Ressourcen und das Herstellen entsprechender Gegenstände wird in Vikings: Wolves of Midgard eine wichtige Rolle einnehmen, denn ohne die passende Ausrüstung werdet ihr sehr schnell gegen die stärker werdenden Gegner den Kürzeren ziehen.
Ziel des Spiels
Zu Beginn reicht es in Kämpfen aus, die Gegner mit einfachen Hieben zu attackieren. Schon bald geratet ihr jedoch an Feinde, die deutlich mehr einstecken oder sich etwa hinter einem Schild verschanzen. Habt ihr zu diesem Zeitpunkt noch keine Spezialfähigkeiten erlernt, bekommt ihr recht schnell Probleme in den Kämpfen. In diesen reicht es nämlich nicht aus, euren Gegenüber mit normalen Attacken zu beharken, taktisches Vorgehen ist schon bald Pflicht. Insbesondere gilt das für Bossgegner, die euch meist am Ende einer Mission gegenüberstehen. Bevor ihr zu ihnen gelangt, warnt euch das Spiel, da ihr durch den Sieg über den jeweiligen Boss die Mission beendet.
Habt ihr dann noch Nebenaufgaben offen, könnt ihr jederzeit kehrt machen und diese erfüllen, bevor ihr den speziellen Bossbereich betretet. Das hat den Vorteil, dass ihr keine Mission "aus Versehen" abschließt und euch dann ärgert, nicht alle Nebenaufgaben erfüllt zu haben.
Vikings: Wolves of Midgard fordert euch jedoch nicht nur in den Kämpfen, sondern hat eine sehr spezielle Eigenart. Gleich zu Beginn werdet ihr eine Mission bestreiten, bei der ihr durch tiefen Schnee stapft. In der eisigen Kälte friert euer Held und kann nur eine bestimmte Zeit überleben. Daher müsst ihr darauf achten, euch an Feuern zu wärmen, die ihr auf der Karte findet. Bleibt ihr zu lange in der Gegend stehen oder halten euch zu viele Feinde auf, könnte das sonst den plötzlichen Kältetod für euren Helden bedeuten. Durch diese Eigenart setzt euch das Spiel ein wenig unter Druck, jedoch sind die Feuer in der genannten Mission sehr fair positioniert. Ihr braucht demnach keine Angst zu haben, durch das Spiel rennen zu müssen.
Das Feedback im Kampf ist recht glaubwürdig. Während ihr dicke Gegner nur durch viele Schläge bezwingt, fliegen kleine gerne durch die Gegend, wenn sie von einem eurer wuchtigen Schläge getroffen werden. Ihr solltet immer aufpassen, nicht von Gegnern umzingelt zu werden, da ihr sonst mehr Schaden kassiert, als euch lieb ist. Durch bestimmte Fertigkeiten könnt ihr euch heilen, allerdings nicht endlos. An Blutschalen, an denen ihr vorbeikommt, könnt ihr Heilzauber und ähnliches auffrischen, auch diese wurden fair in der Spielwelt verteilt. Wer jedoch unachtsam seine wenigen Heilungen verschwendet, wird das schnell bereuen.
Wie ist die Grafik von Vikings – Wolves of Midgard?
Optisch ist Vikings: Wolves of Midgard eine runde Sache, auch wenn ihr hier keine wahren Highlights erwarten könnt. Es hinkt ein wenig beispielsweise hinter Diablo 3 her, bietet aber durch viele kleine Details trotzdem eine ganze Menge. Fussstapfen im Schnee, kleine Zeitlupeneinblendungen, wenn ihr den letzten Gegner einer Horde besiegt und ähnliches erfreuen das Auge des Betrachters. Zudem sind die Missionen durchweg abwechslungsreich und unterschiedlich gestaltet, Langeweile kam in der Vorschauversion keine auf. Das gilt auch für den Soundtrack, denn der ist mehr als gelungen und sehr atmosphärisch. Die deutschen Sprecher gehen ebenfalls vollkommen in Ordnung, zwar gibt es hier auch bessere, aber sie machen ihre Sache trotzdem gut.
Sehr gelungen ist die Steuerung, die auch auf dem PC aktuell nur mit dem Controller möglich war. Die Tasten sind übersichtlich belegt und Fertigkeiten werden sinnvoll zugeordnet. Alleine spielen müsst ihr Vikings: Wolves of Midgard übrigens nicht. Ihr könnt wahlweise online oder im LAN mit einem weiteren Spieler durch die Missionen ziehen. Wer Koop-Titel mag, wird sich darüber sicher freuen.
Fazit:
Die Vorschauversion von Vikings: Wolves of Midgard machte einen sehr guten Eindruck. Es bleibt abzuwarten, ob das Spiel im fertigen Zustand lange an den Bildschirm fesseln kann und wie weit zum Beispiel das Dorf aufgewertet werden darf. Die Missionen bieten viel Abwechslung und die Bosse erfordern taktisches Verhalten des Spielers. Mit reinem Draufprügeln kommt ihr hier nicht weit, schon der erste Boss wird sonst euer letzter sein. Wenn die finale Version das fortführt, was die Vorschauversion verspricht, wartet mit Vikings: Wolves of Midgard ein unterhaltsames Action-Rollenspiel auf euch, das ihr auch im Koop spielen könnt.

Jens Berger
Media